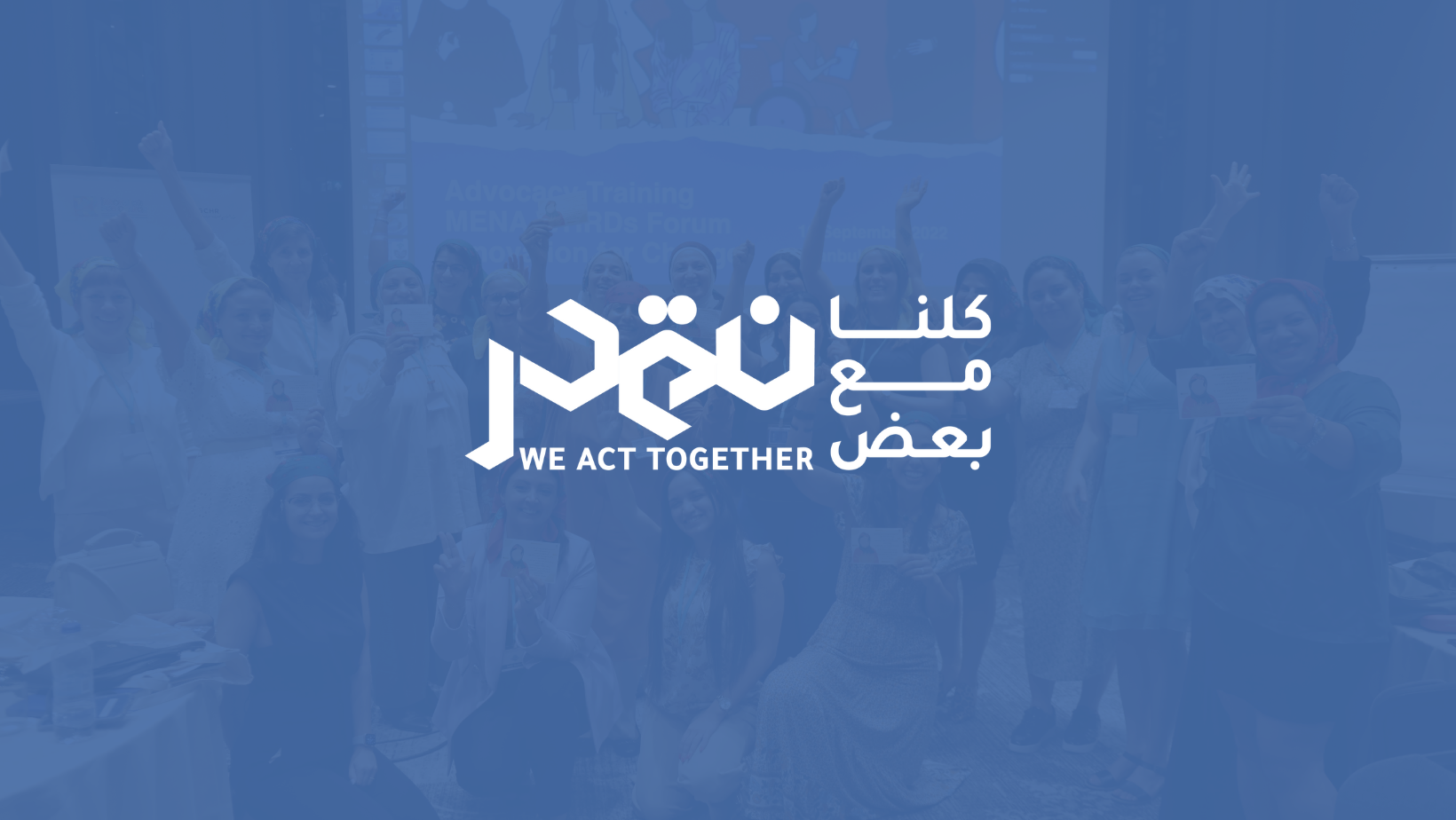 Civil society has played a central role in addressing some of the greatest injustices and in building societies in the Middle East and North Africa (MENA) region, where it has also played a prominent role in critiquing, establishing, and strengthening discourses. We cannot speak of mobilization successes in the region without highlighting the role played by civil society organizations (CSOs) and activists. 
The WeActTogether campaign highlights the role that civil society has played in successfully advocating for rights and freedoms while also highlighting the importance of civil society as a platform from which individuals may voice their opinions and demands.
The Gulf Centre for Human Rights (GCHR) joined the Innovation for Change Middle East and North Africa Hub (I4C MENA) hub in 2018 as one of the partners of the I4C program in the MENA region. In 2020-2022, GCHR and I4C MENA were working together on a project which includes the WeActTogether campaign aimed at promoting positive stories of civil society in the MENA region as a way to support their efforts. 
The WeActTogether online campaign aims to present positive stories of the work of CSOs and activists based on a mapping survey, public opinion surveys, and media analysis of the portrayal of CSOs and activists – all featured on the campaign website at https://actogether.org/ Follow #WeacTtogether
Partnering on this project are the Bahrain Center for Human Rights (BCHR), the Iraqi Observatory for Human Rights (IOHR), and SimSim – Participation Citoyenne, focusing on three countries: Morocco, Iraq, and Bahrain to articulate the contributions of civil society to their societies.
Media freedom, independent journalism, and online security are just a few of the many issues related to freedom of expression covered in the stories, which touch upon a broad range of issues across all three countries of the MENA region. The concerns of accessibility, unemployment, prejudice, and discrimination are addressed, as are those of human rights and dignity, economic empowerment for women, and overcoming obstacles related to these themes. Girls' education and empowerment, expanding access to opportunities for rural citizens, environmental protection, and emergency relief are all examples of how civil society has responded to their communities' needs.
The campaign launched on 20 October 2022 with an advocacy event online featuring research summaries about the role of civil society and an overview of the current status of the Freedom of Assembly and Association in Bahrain, Iraq, and Morocco.