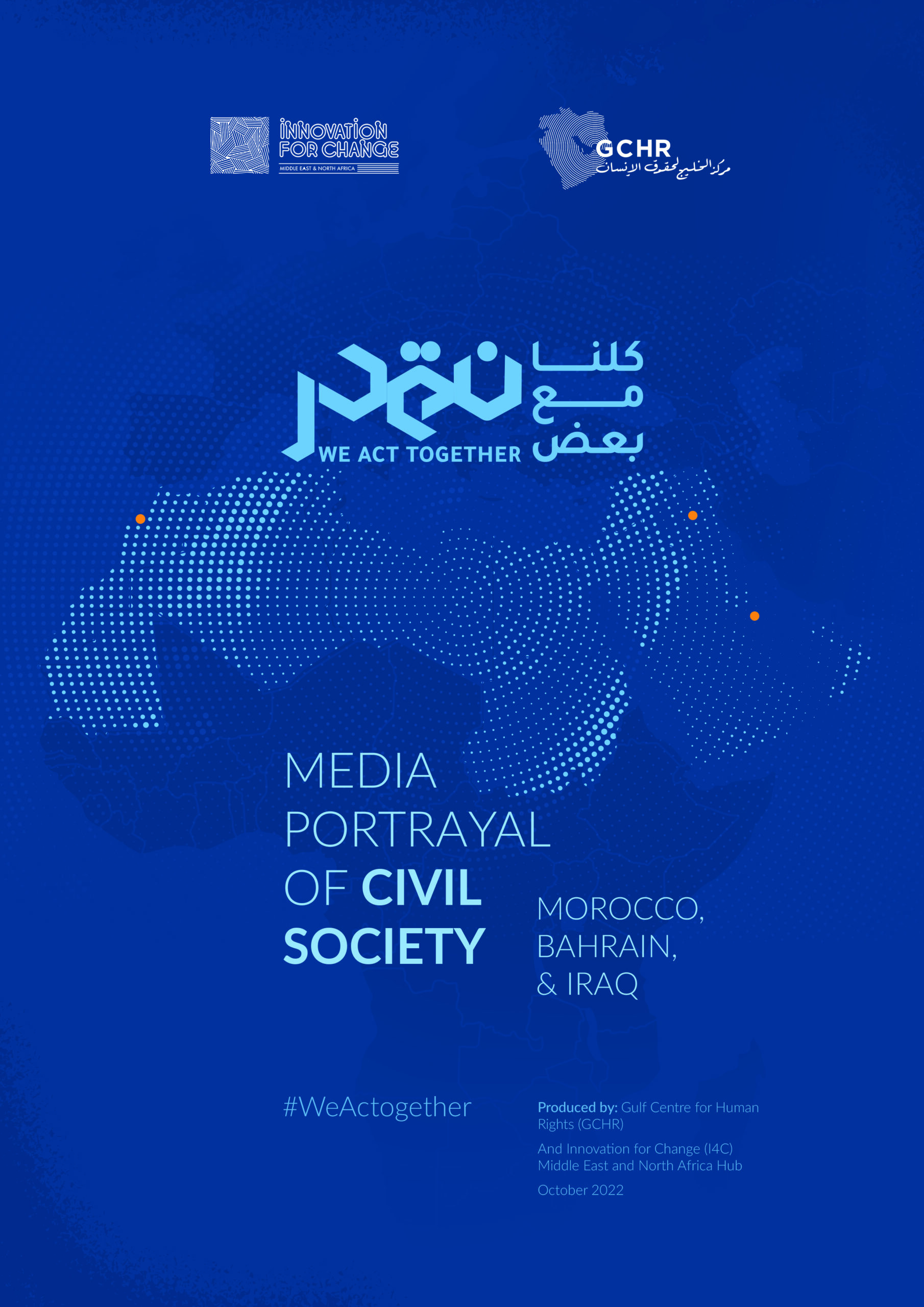 Alongside partners in Lebanon; The Gulf Centre for Human Rights (GCHR) commissioned a media analysis of the portrayal of civil society, including the role of human rights defenders, civil society organizations (CSOs), journalists, and activists working for change in society. The work is being managed by GCHR with the Innovation for Change MENA Hub in the framework of the civil society campaign project, under the MENA Hub objective to act as an advocate for the MENA region's civic space and human rights issues and develop adapted evidence-based resources and tools for effective campaigning and advocacy.
Under the same project, GCHR and the I4C MENA Hub are managing the #WeActTogether Campaign, of a key message that 'civil society makes a huge contribution to our societies, and that human rights are an essential right'. The project sheds light on contributions where civil society has excelled in advocating for rights and freedoms while highlighting the value of civil society as a means for people to express their views and demands. Visit: Actogether.org
This research has been carried out by GCHR with support from the Iraqi Observatory for Human Rights (IOHR) and several partners. The research aims to analyze the portrayal of CSOs, civil society activists, and journalists in media in three countries – Iraq, Morocco, and Bahrain – the countries in which the WeActTogether campaign is focused.
The research findings are based on a combination of desk reviews, case studies, and interviews. This research focuses on the media aspect of human rights violations and attempts to provide an understanding of the authorities' use of conventional and modern media for intimidation, incitement and spreading hate speech. It also tries to explain how media outlets affiliated with parties and military factions are in the process of further developing their hate speech against protesters, activists, and civil society actors.
The study was based on interviews with activists, journalists, and directors of human rights and civil institutions, as well as on monitoring media outlets and social media. It also used the statements and reports issued by international organizations working to promote freedoms and human rights.