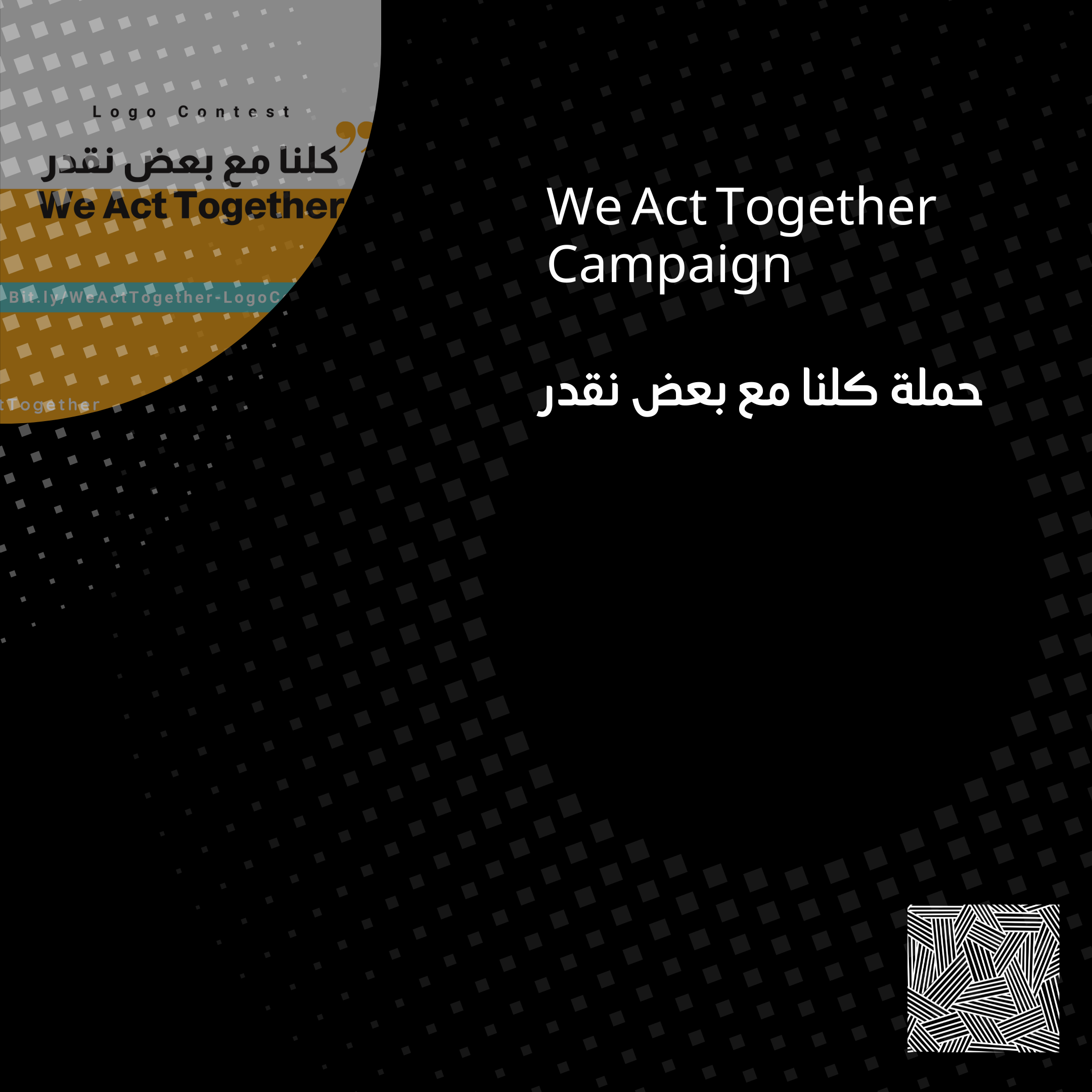 The 'We Act Together' campaign  is a three-level campaign (international, regional, and national) of a key message that "civil society makes a huge contribution to our societies, and that human rights are an essential right." The campaign levels of focus are based on online and offline campaigning tactics and methods. The campaign aims to inspire people to act together towards empowering civil society activists and their organizations, in addition to defending civil and human rights for all. Creating awareness of the work of civil society in the MENA region will help encourage citizens to take actions in solidarity with each other and with civil society.
As part of the 'We Act Together campaign and in order to Engage Youth in the different phases of this campaign project, I4C MENA Hub alongside local partner GCHR, and in partnership with several CSOs across the MENA region, launched a Logo Design/Branding contest for Young Creative Talents & Professionals from one of the MENA countries, to create the Branding Identity for the campaign followed by two activities in Iraq and Morocco.
After receiving the submission for the logo design competition, a panel of judges comprised of representatives from Innovation for Change MENA, GCHR, and network members voted on the winning design, which will serve as the campaign's official logo and identity.