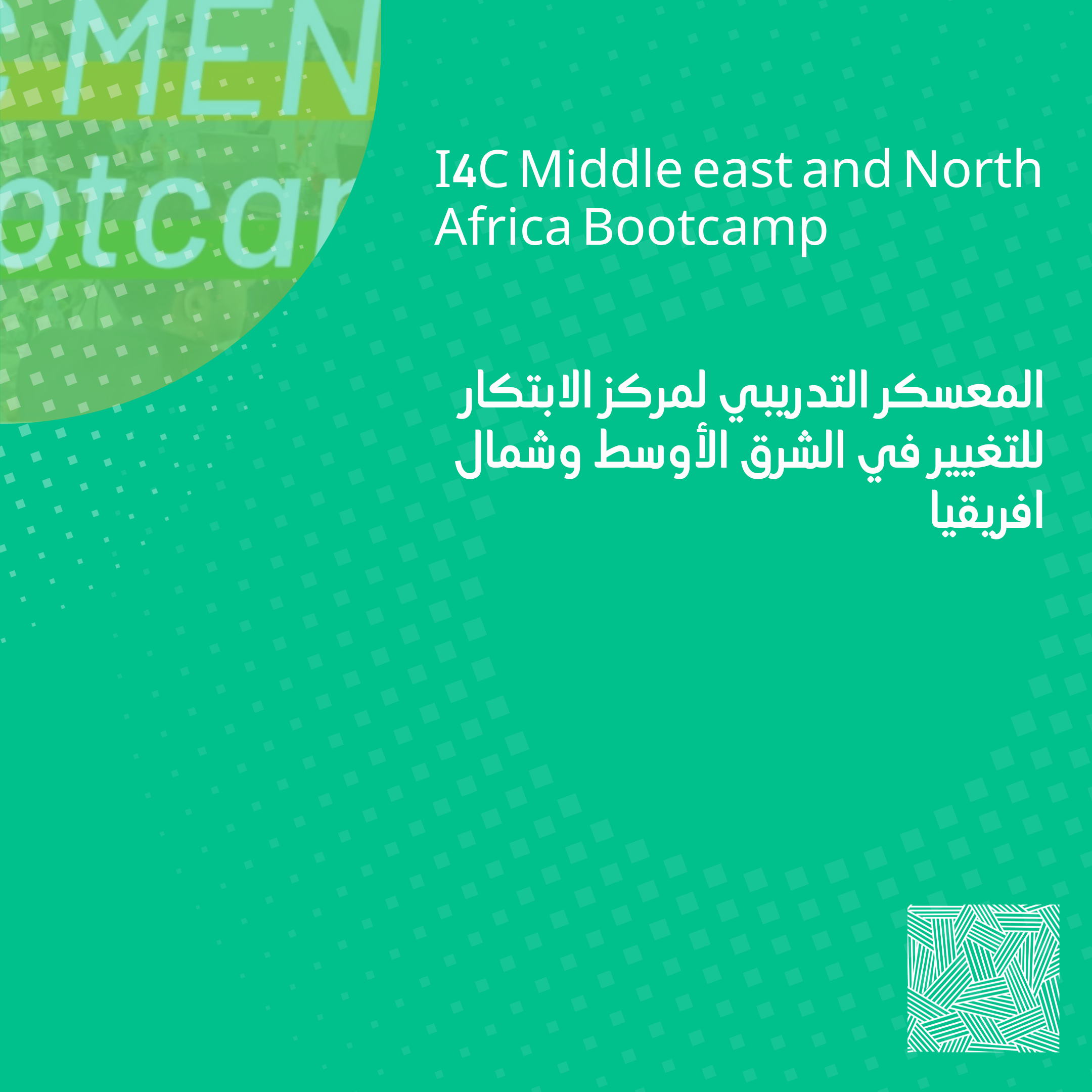 Along with the region's CSO members and Human Rights Activists, Innovation for Change MENA organized the online Bootcamp to strengthen the regional activities through 4 days of planning and co-design the upcoming two years projects for the MENA Hub in the region, based on the organization's thematic areas:
 Civil Society Narratives to counter the criminalization and defamation of civic actors and civil society;

Civic space campaigning

Digital Currencies and Sharing Economy for CSOs financial sustainability;

Digital Security and Internet Freedom;

Gender and inclusion in civic space;
Results
By the end of the Bootcamp online event, participants were able to present their ideas on activities, innovations, and tactics for each thematic group that I4C MENA can take into consideration when planning the upcoming 2-year plan and was able to evaluate the new CoP work plan and about the event.
Challenges
To maintain an engaging, relevant, and integrated Bootcamp, thematic areas have to be relevant and engaging to ensure the diversity of the participants and ensure the digital security of the participants. I4C MENA launched a pre-event survey to ensure the diversity of the participants and to address their areas of interest during the Bootcamp, in addition to taking the digital safety  precautions advised by the IT officer
Why is this innovative
Members joined their assigned theme group to update the MENA civic space assessment in their thematic area, identify intervention opportunities, and generate strategic recommendations in the Bootcamp format, which combined the skill-share format with the design thinking approach.
Other tools
Design thinking as a co-design method

Innovation tool: Miro board, collaborative board