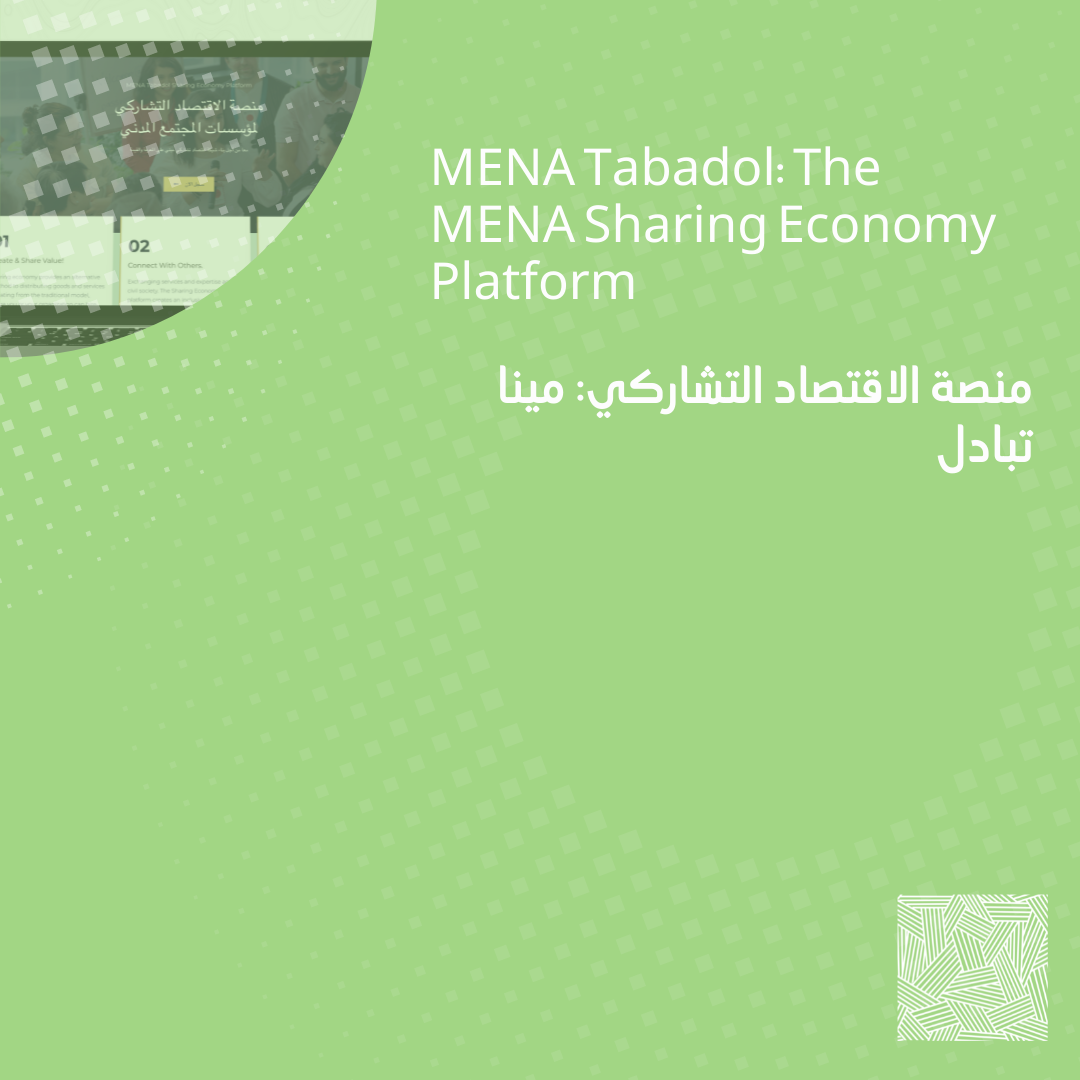 The MENA developed the second generation of the Latin America and the Caribbean (LAC) I4C hub Sharing Economy Platform (ComuniDAS) for exchanging services across civil society in the region. The MENA Hub and in collaboration with Youth Without Borders completed a mapping and comparative analysis of existing sharing economy platforms in the region to inform the development of the platform to exchange between CSOs in the MENA region, and set the objectives, the services it will allow and the rules of conduct that members must follow. The Sharing Economy platform creates an inclusive and supportive space composed of civil society organizations from the MENA region that will promote the exchange of services and knowledge among them, strengthening their capacities and encouraging dynamic fundraising that enables civic activism across MENA.
Results
Resourcing Bank: Curated directory of resources, tools, etc created/produced by I4C, I4C partners, and or other organizations. Users can contribute, by adding other resources.
Talents Marketplace: While a good number of CSOs and Startups in the MENA region have limited resources, fresh graduate students on another side face many difficulties in landing their first job and building their professional experience, the platform connects the community of skilled graduate and undergraduate students with NGOs and Startups in the MENA, and creates opportunities for youth to gain professional experience and exposure by working on innovative projects that can increase their potential of integrating the Job market.
Resources Marketplace: CSOs and Startups through the platform can share their resources, reports, studies, and databases.
Spaces marketplace: CSOs, activists, talents, and startups can also exchange spaces through the platform; e.g: organizations and activists can unlock this feature (which allows spaces sharing: offices and spaces for workshops) once they accumulate a certain number of tokens on the platform.
Community: MENA Tabadol platform connects the community of skilled graduate and undergraduate students with NGOs and Startups in the MENA, engages professionals in connecting with other organizations and professionals to resource their projects, and exchanges spaces and resources.
Why is this innovative
Through MENA Tabadol, we aim to empower members of the Innovation for  Change Network, civil society organizations and activists, and human rights defenders in the region, to capacitate them through a digital platform based on the idea of ​​a Sharing Economy, this will enable the exchange of services and products through the I4C Coin which is a digital currency by the Innovation for Change Network, thus creating a sharing economy based on the expertise and experience that civil society in the region has built over the years.
Other tools
Creative exchange of services and knowledge
Dynamic Fundraising tool