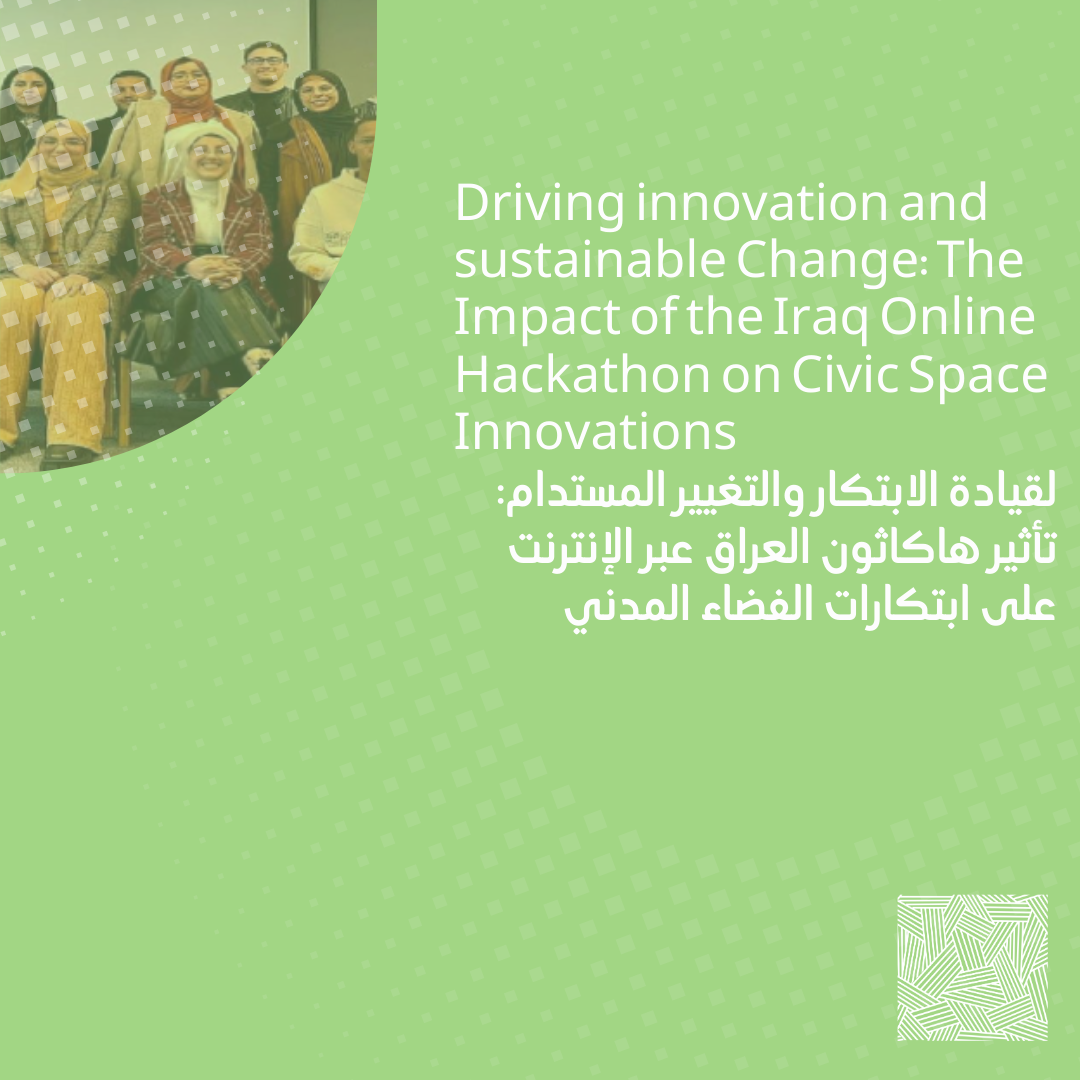 The Iraq Online Hackathon on Covid-19 Civic Space Innovations was a transformative event organized by Innovation for Change MENA in partnership with The Station. This activity is a perfect example of Innovation for Change MENA's vision is to accelerate sustainable change by identifying relevant knowledge and tools to apply to open civic space.
During the hackathon, the participants were encouraged to leverage technology to tackle Iraq's most pressing social and civic space challenges. With a specific focus on social inclusion and environmental issues, the participants were able to create innovative tech-based solutions that could significantly impact Iraq.
The event was a platform for talented individuals from various backgrounds and expertise to come together and create solutions that align with the organization's vision for more open civic space.
Through events like this hackathon, Innovation for Change MENA is driving innovation and creating opportunities for individuals and organizations to collaborate and address the region's most pressing social and civic space issues. By providing participants with the necessary tools and expertise, the organization empowers change-makers to create lasting and sustainable change that will benefit communities across the region.
We are proud of the success of these activities, which have reached over 50 individuals and organizations in the MENA region. The workshops and hackathons have provided invaluable training and mentorship for CSOs and activists. At the same time, the subgrants will support local organizations in developing and implementing innovative solutions to civic space challenges.